The latest in automotive repair technology.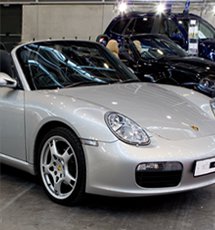 SH Smart Repair only use Sikkens Autowave MM 2.0 Water-baed paint.
Sikkens Autowave MM 2.0 sets a new standard in waterborne basecoat performance with major advances in binder and pigment technology. It provides excellent coverage, metallic control and sprayability when duplicating manufacturers' solid, metallic and pearl effect colors – with remarkable ease of use, first time right reliability and reduced process time.
Mixed online!
We use the latest new mobile online option for getting the perfect recipe for our customer's paint colours. It's no longer necessary to request formula information from a laptop or desktop. All we needs to do is to enter simple, straightforward search criteria (such as make, year, colour code and/or colour group) via our mobile phone and the AkzoNobel colour retrieval system provides the formula for a perfect colour match.
Formula One technology for your car!
We use the same products for paint and bodywork as McLaren . These high-performance products are not only lighter, more aerodynamic, and faster drying than before, but are designed for high visual impact.